Sunday, June 6, 2010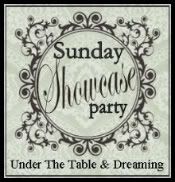 I got up and decided on a Goodwill trip since yesterday was a bit of a yard sale let down...

lol

! I have decided to re-do my family room to make it a bit more... nautical fresh. With hints of darker woods, stripes and more. For lack of any good decorating terms, I just call it more...

Ralph Lauren.



So I got 2 frames at Goodwill... Yellow tag

Sunday

so they were half 0ff...$1.25 each. They were just beat up, one cherry and one walnut. I also bought these drapes (below). I got 4 of them for 2.99 for ALL! It was JUST the fabric I was looking for and I got a ton of it!

I took the Deck paint which is a nice chocolate brown color and just brushed each of the frames. I did not worry if a bit of the under color showed through really.

I
don't

pretend to be VERY crafty, heck,
I can barley sew. But last year I bought a sewing machine off

Craigslist

and from time to time I try stuff. I am not very good. But pillows...I have gotten better at. I sewed a few slip covers for the pillows that I already had in the room and just covered them up! This is a cheap way to have new pillows!

Another way I have found is to buy the pillows at Goodwill (the sale ones) and use those to cover. This is WAY cheaper than purchasing the stuffing or pillow inserts from someplace like

Walmart

.




Lauren.
So here is how they turned out!